Welcome to our poker tips page. Here we give you a brief list of the ten best tips we can offer. Note that we have gone to great lengths to find some of the most potent poker tips available online and in the real world casinos. We have considered the tips from leading experts just as equally as we have reviewed simple statements posted on poker forums and community boards. We provide them to you in order to help our visitors really begin enjoying their poker games more than ever but also to help them take in more winnings than ever before as well.
Top Poker Tips
Don't tell – if you are playing in real world casinos and poker venues you might be doing a lot more than you think as you sit and consider your moves. Any gestures that you make when playing might be a "tell" that lets an observant opponent figure out your hand. Did you just rub your nose, pull on an eyebrow, or cough? You might want to monitor yourself to see if that is a signal about your hand!
Know your math – be able to calculate the pot odds and your odds of winning. This requires basic math skills and memorization. It all starts with understanding which cards are going to be considered "outs" or beneficial to the hand you have, and then to master the odds for getting the hands that will allow you to make the best bets.
Know your rules – the poker variants all have different rules, and the only way to create an effective strategy is to have mastered the rules, terminology, and general tactics used to win the game.
Choose Rebuys – if you have a chance to play in a rebuy tournament by all means do so! This is a wonderful way to enhance your skills and strategy, and to learn the best tactics for almost any of the poker variants.
Use online opportunities – don't consider online gaming as something separate from your regular poker activities. You can learn new poker variants through free online tutorials, you can engage in multi hand poker games to increase your amount of game time, and you can get access to major live tournaments by winning some of the online tournaments too.
Bluff – if you know the odds and whether you have an advantage in a game, or if you know that you don't have any advantage at all, still go ahead and make the wager. Bluffing is often a way to chase away some of the less aggressive players and will often boost your odds at winning.
Talk – most people think of winning poker players as those with a stony expression. While this can be a good strategy it can also be disarming and effective to chat and make jokes as you monitor the other players. This is not illegal or unethical and is just as strategic as sunglasses and a blank expression.
Use the online tools – if you are playing online you can use some of the features of a website to your advantage. Online chatting can work in the same way as real life chatting by distracting and disarming adversaries. You can also study their moves by reviewing games, and in this way learn how they tend to react.
Be consistent – don't become a "fish" and head out looking to win. Instead, develop your standards and stick with them.
Walk away – know your bankroll, recognize a losing streak, accept a disadvantaged hand, and learn to walk away when necessary.
We hope these ten tips will help you enjoy a much more successful poker experience. You can use them as a foundation for your strategy for any poker variants, and you will find that most of them are "universal" for all poker games.
You might also be interested in: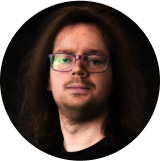 Author
Gavin Lenaghan
Gavin writes on a wide range of subjects, including articles and reviews about online casinos, slots, bingo, poker, and sportsbooks. He has considerable expertise in the games, customer service, and other aspects of today's leading gambling and betting portals.