As you begin to learn about poker strategy, you should first understand that a truly basic and successful poker strategy will actually transcend all poker game variants. How is that possible? It helps to understand that there are no "sure things" in terms of which moves to make on a specific "hand," or how to always make the best choices. Instead, a good strategy considers: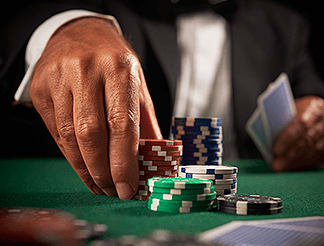 Poker Terminology – what is a flop? What cards are in the Royal Flush? What does it mean to hit a set? Without having first mastered all of the various terms and issues connected to the game of poker, it is impossible to begin to develop and use any sort of strategies.
Determine "Pot Odds" – in addition to understanding all of the different hands and terms involved in poker strategy, you must learn how to calculate pot odds. This involves additional knowledge about percentages and probability, but is a very easy tool to master and use in order to help make strategic choices.

Here is how it is done: No matter what poker variants you are playing, you will assess your hand and determine the number of "outs" that you have. An out is any card that will improve your hand.
You then calculate the percentage of getting or "hitting an out" on your next card by multiplying the total number of outs by 2, and then adding 1. So if you had six outs, you would have a 13% chance of hitting an out on your next draw.
You then determine the maximum bet that you should call on by dividing the call amount by the available pot. For this example, we'll say that the pot is $100 and the call is $10. That is a 10% chance, so you would want to call on this pot. If the bet were much higher, it might increase the percentage required to hit the out, and make it unlikely that you would win.

Standards – don't behave or think in a way that lets you behave badly. You are supposed to set standards for yourself and use the discipline necessary to follow through. For example, a key strategy among winning poker players is the simple fact that they will determine pot odds and use that to see if they have any advantage. If they don't have one, they call and show that they know when to quit.
Know the bankroll – one of the worst issues that poker players face is any vagueness about their bankroll limitations. Know how much you are wagering, assess this on a daily basis to see if you are a winning or losing player, and use data to determine your strengths and weaknesses. This is when online poker is valuable because you can often "back track" and review all of your games.
Know when to raise or call – there are dozens of reasons why a player will raise or call. From increasing the value of the pot, bluffing, fishing for information, to hoping to see more cards or preventing a further raise, there are a lot of reasons to use these moves in a strategic way. This is something that should be mastered because it is the ultimate in manipulating the outcome of a game and even driving other players at the table too.
Using Poker Strategy
So, how would these universal tactics apply to all the top three of the poker variants?
Texas Hold'em – experts point out that this is the most complex of poker variants and this means that mastery of the terminology and strongest hands is an essential part of a working strategy. It is also necessary to understand the best starting hands in this game to determine the odds for winning. Because there are only 169 possible hands, this is a game where memorization is key.
Omaha – this is the variant that experts point out as the simplest for using probability and odds. This means that a mastery of the strategy of pot odds and odds of winning is one of the best methods for winning.
7 Card Stud – this is a poker variation that tends to pay off for those who master the terms and hands, and who learn to stick with their standards instead of acting aggressively.
You might also be interested in: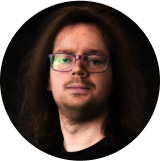 Author
Gavin Lenaghan
Gavin writes on a wide range of subjects, including articles and reviews about online casinos, slots, bingo, poker, and sportsbooks. He has considerable expertise in the games, customer service, and other aspects of today's leading gambling and betting portals.