There are poker "games" and then there are poker "tournaments". Currently, the tournaments constitute a massive casino and poker trend – whether in the online or "brick and mortar" establishments. They are exactly as they sound, and are groups of players competing against one another for championship prizes.
They can be as simple as a single table of players or as massive as thousands of players logging into an online tournament with thousands of tables actively engaged in the competition. The most fundamental similarity between all of the different poker tournaments is that it is usually the player who takes all of the chips who wins the biggest of the prizes; with the other top players being identified by the order of elimination.
This means that it is chips that tend to serve as the indicator of the player's status during a tournament, rather than their "winnings" to a certain point in time. This is done to eliminate the chance for a "tie". The official name for this sort of poker tournament format is the "knockout" or "freezeout" format. This is a necessary approach to the tournament simply because it relies on a system that deals with the shrinking numbers of players at each of the tables by combining them as they get too small. This eventually gets things down to a single table at which all of the remaining chips are located in the hands of the leading players.
Online Poker Tournaments Explained
How do tournaments actually work? There is usually a minimum or fixed "buy in" for each player of a tournament, and this is translated into the chips that are used from that point forward. When a player runs out of chips, they are frozen out of the game, which means that they are eliminated. Many of the best poker tournaments will allow players the option of purchasing more chips once they have run out or gotten below a certain level. This is the "rebuy" option that gives them a chance to remain in play.
Any rebuy can also be called an "add on" if the opportunity is available to all players at any time before the shift into the freezeout. Either way, when they have used up all opportunities for the purchase of additional chips they must be eliminated from the game.
What is interesting about the prizes available is that they are usually going to be directly connected to the price for the buy in for the tournament. Alternatively, there are large sponsored events that feature higher prizes due to the monies provided by sponsors and by ticket sales for spectators.
Generally, the prizes are going to be fixed or proportional. The fixed prizes are outlined ahead of the tournament and are structured in tiers. For instance, the first place player gets a pre-set amount, etc. The proportional prizes use a percentage that is calculated from total players participating in the event, with the top ten players usually receiving the best payouts.
Types of Online Poker Tournaments
Because there are so many types of tournaments, and these may have different rules and prizes, it is necessary to take a closer look at each type.
The first thing to know is that tournaments are available online and offline. Those happening in the actual casinos will not be as massive as the ones that can occur online simply because of spatial limitations, but they can have enormous prize pools because of their popularity and sponsorship. The most famous poker tournaments in the world tend to be the offline variations, and some have prizes that range well beyond one million dollars. In addition to different types of prize formats, some of the tournaments vary between being open and invitational.
The most common types are:
Sit and Go Tournaments – these are "single table" tournaments in which a pre-set number of players are necessary before the tournament can begin. They are usually the "fixed prize" types that work in the same way as a final table in a multi-table tournament (see below). For instance, if the table must have ten players to begin, as soon as a tenth player is seated (in person or online) at that table the game can "go" ahead and get started. The players tend to begin with the same number of chips and the betting requirements are usually quite low too. There are tournaments in which multiple sit and go tables compete, and this is especially true in online settings.
More on Sit and Go Tournaments.
Multi-Table Tournaments – these are a very common way of finding a tournament. They involve many tables at one time and will eventually shrink down to the "final table" as the players are eliminated. These are often the final goal of people participating in "satellite tournaments" too. The satellite tournament is a popular online format that costs less to enter and the winning players are not awarded in cash prizes but are instead allowed to enter a larger and more competitive multi-table tournament.
More on Multi-Table Tournaments.
Bounty Tournaments – these are not as frequently found as other styles, but they allow players to put a small portion of their entry fee toward the "bounty". As opponents defeat one another, they get the others' bounties as a prize.
You might also be interested in: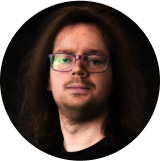 Author
Gavin Lenaghan
Gavin writes on a wide range of subjects, including articles and reviews about online casinos, slots, bingo, poker, and sportsbooks. He has considerable expertise in the games, customer service, and other aspects of today's leading gambling and betting portals.