While poker itself is an extremely popular game, there are also table games in online casinos where you can play variations of poker against the house. The way you play these games are a bit different than typical video poker rules, and the games of video poker compare to casino poker titles in various ways. However, you'll find that each particular style of casino poker is different, though there are common core ideas that are found throughout the genre.
Three Card Poker
We're going to start our survey by looking at Three Card Poker. This is a game that many people use to clear deposit bonuses because it's fairly simple to learn to play. The basic idea is that you pay an ante, and you're given three cards. If you fold, then you give up your hand and your bet. However, you can also raise with what's called a play bet that's the same size as the ante. The dealer has to qualify with queen-high or better.
As we compare these casino games, you'll see that some titles have more intense strategies than others. With Three Card Poker, you can play perfectly just by always raising when you have Q-6-4-high or better. That's all there is to it, and this is a fairly simple game.
Vegas Three Card Rummy
Though this game is based on rummy rules, it actually belongs to the casino poker category. You can test how online casinos compare by what games they offer, and Vegas Three Card Rummy offers an experience that's similar to Three Card Poker. Like most casino poker games, this title involves a bit of strategy, though it's much easier to learn than online blackjack.
The basic idea behind this game is that you're given three cards that score according to the sum of their face value where face cards are always worth 10 and aces are always worth one. Cards of equal rank (ie: pairs and three of a kind) along with suited runs (ie: 6-7 of spades), count as zero points, and you win by getting the lowest score. You should always raise in this game when you have a point total of 20 or less. This will have you playing perfectly in all situations.
Caribbean Stud
Caribbean Stud is a fun game that's a bit more complicated than the two titles we've covered so far, though you can't usually play it to clear deposit bonuses at some online casinos. You're given five cards, and the dealer has one card dealt face-up. You get to decide to fold or raise, and raising means you have to place a raise bet that's worth twice the size of the ante.
Though winning with the ante always pays 1:1, something really cool about this game is that you can win up to 100:1 with bonus payouts on the raise bet. This is one situations you can see where games in video poker compare to games in the casino poker section.
The majority of correct strategy in this game involves always raising with a single pair or better and always folding with AQ-high or lower. All of the AK-high hands are more complicated and depend on the dealer's upcard and the specific cards in your hand. While strategy here is a little more complicated, it's nowhere near as complicated as online blackjack.
Pai Gow Poker
Now if you want to talk about a game that requires you to really think, then pai gow poker is a good example. Video poker rules require you to play five-card hands with discards, but pai gow poker is difference since you're using seven cards to make two different hands. One hand has five cards, and it uses the traditional five-card poker hands. However, the other hand has two cards, and it's only based on pairs and high-card hands.
Strategy for pai gow poker is pretty complicated. Some games allow you to have your hands set based on what's called the house way, and online casinos compare based on whether they allow you to do this or not. From there, you can decide to stick with the house way or to deviate from that strategy to get a bigger advantage.
Let It Ride
Let It Ride is extremely atypical because you have multiple decision points. The basic format of the game is that you put up three bets that are worth the same amount. Three cards are dealt, and you have the option to pull back one of your bets. A fourth card is dealt, and you have the same option again. Finally, you'll be given your fifth card, and payouts are given based on the value of your hand similar to video poker rules.
Basic strategy in this game involves letting your bet ride for straight and flush draws with the fourth card. When there are only three cards, you should keep your bet out there if you have straight flush draws or three to a royal flush.
Oasis Poker
Oasis Poker is the same game as Caribbean Stud, but there's a drawing round that you can take advantage of before deciding to fold or raise. You can pay a fee of 1x your ante to discard one card, or you can make it 2x to discard two cards. You should never discard three or more cards with this game. After the discard round, you decide to fold or raise as usual.
Take Your Shot
If you're ready to take your shot against the dealer, then check out these casino reviews and find the online casino that's a good fit for you.
You might also be interested in: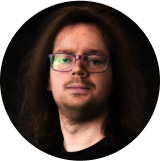 Author
Gavin Lenaghan
Gavin writes on a wide range of subjects, including articles and reviews about online casinos, slots, bingo, poker, and sportsbooks. He has considerable expertise in the games, customer service, and other aspects of today's leading gambling and betting portals.