In the world of poker tournaments, there is a simple and universal structure for buying into the game – you pay the fee and get the maximum number of chips available to all players. These chips are not going to be redeemable for cash (though some tournaments have been introducing variations of the rules to allow for it), but will instead serve as the player's "keys" to advancement.
For example, the best poker tournaments (whether online or in a brick and mortar venue) will use chips as the measure of whether or not a player remains active and advances or is frozen out of play. Consider that all tournaments that use the "freezeout" format will eliminate the player who has lost all of their chips. This player will have no way to regain entry to the tournament tables once that last chip is gone.
Rebuy Practices
Rebuy tournaments are so popular simply because they allow players who've lost all their chips to stay in the game. Though rebuys are found in a number of formats, the basic premise is that the players are given opportunities to replenish their stock of chips by purchasing extra ones at specific times. They can always decline the offer, but that can mean that they are not again offered such an option.
This is a way for a player who is losing chips to rebuy their way back to a more solid position in the tournament and to extend their playing time.
Depending upon the tournament, the way that the rebuy works will vary. For example, some tournaments offer the option for a rebuy to become available only when a player has actually run out of chips. Some rebuy tournaments make this possible as the player begins to run low, and some have an ongoing system for "add ons" that will allow them to purchase chips even when the rebuy period has ended.
Poker Rebuys have a Limit?
During most tournaments, it is often just the first few rounds in which players are welcome to rebuy. They must usually pay the same fee that they did for the buy in amount, but they might also get more chips for that initial price.
For instance, if the buy in was $50 for 500 chips, the rebuy might give them 1,000 for the same price. As stated, some rebuy tournaments will allow players to enjoy the add on options that give one last opportunity to acquire additional chips (this is not always an option if the player is already carrying a large number of chips) before the tournament transitions into the traditional freezeout format.
Can you implement a Rebuy Strategy?
Yes! This is poker strategy at its best! For example, a lot of players will enjoy a "looser" strategy that allows them to get a feel for the way the players at the table tend to behave. Because there is the option for a rebuy, they can afford to lose a few hands to determine how the other players are going to behave a bit later in the tournament. It is also possible to accumulate substantially larger pots during the early hands of a rebuy tournament because you are not risking everything by going "all in" on a hand that you believe is strong.
For instance, you might be involved in a traditional poker tournament that uses the freezeout format and early in the event, you might get a very strong hand such as a straight or a flush. You would want to go "all in" on such a hand, but would hesitate because you could end up going bust if someone else had a stronger hand. With the option for the rebuy, however, you would be able to take that risk. If it worked out you would have a stockpile of chips, but even if it didn't you would be able to quickly replenish your stock of chips too.
Generally, it is a good idea for the expert and novice players alike to enter into rebuys simply because they provide a great environment for extended play and creative strategies.
You might also be interested in: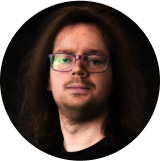 Author
Gavin Lenaghan
Gavin writes on a wide range of subjects, including articles and reviews about online casinos, slots, bingo, poker, and sportsbooks. He has considerable expertise in the games, customer service, and other aspects of today's leading gambling and betting portals.